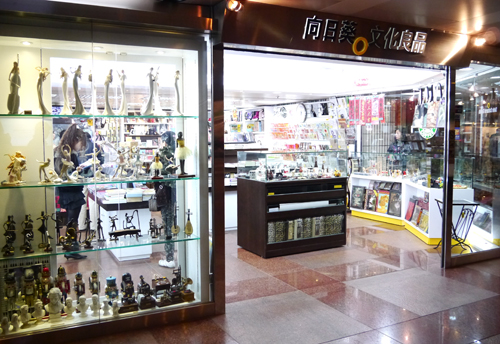 香港文化中心店﹣向日葵文化良品
尖沙咀店於零九年十二月啓業。為配合文化表演場地的需求,本店集合不少音樂、戲曲、電影、生活的優質書籍,豐富的音樂CD及經典電影光碟,還有自世界各地引入以音樂為主題的精品和文具,配合明亮的店面環境和優質服務,務求讓你享有愉悅的購物樂趣。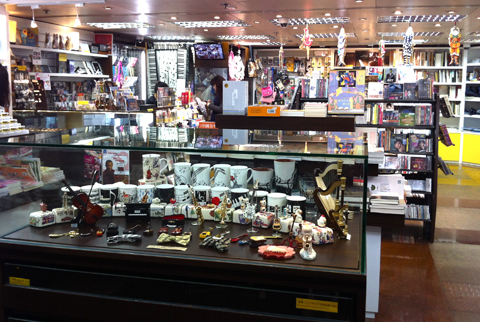 Hong Kong Cultural Centre - Sole Cultural Goods
In Dec 2009, Sole Culture landed in the HK Culture Centre with a specialty store of around 700 square feet. With clear focus on music & performing arts, the shop shelves unique selections of music gifts & ornaments that attract a lot of music lovers, music teachers and students, not only locally but from overseas as well. Classic CDs, DVDs, good books on music, opera, film, art & culture furnish the shop with style of its own. To serve better the concert-goers, our shop stays open until end of programs during the weekends. They do not need to rush to purchase the items chosen during the intermissions, but return to shop relaxingly after the shows. Nov 2012, our HKCC shop had made a major facelift with much brighter & cheerful impact that wins a lot of applause from the public.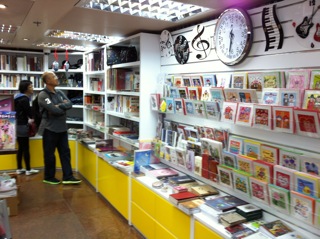 九龍尖沙咀梳士巴利道 10 號 文化中心地下大堂

G/F Foyer, Hong Kong Cultural Centre
10 Salisbury Road, TST, Kowloon, HK
Tel: (852) 2367 7113
Open Daily 11:30 am - 9:30 pm

2016年2月7日年廿九提早於下午五時休息。
Early close at 5 pm on 7 Feb 2016.
2016年2月8丶9丶10日 (歲次丙申年初一至初三) 春節休息,初四照常。
Lunar Break: Close on 8, 9 & 10 Feb 2016. Reopen at 11:30 am on 11 Feb 2016.