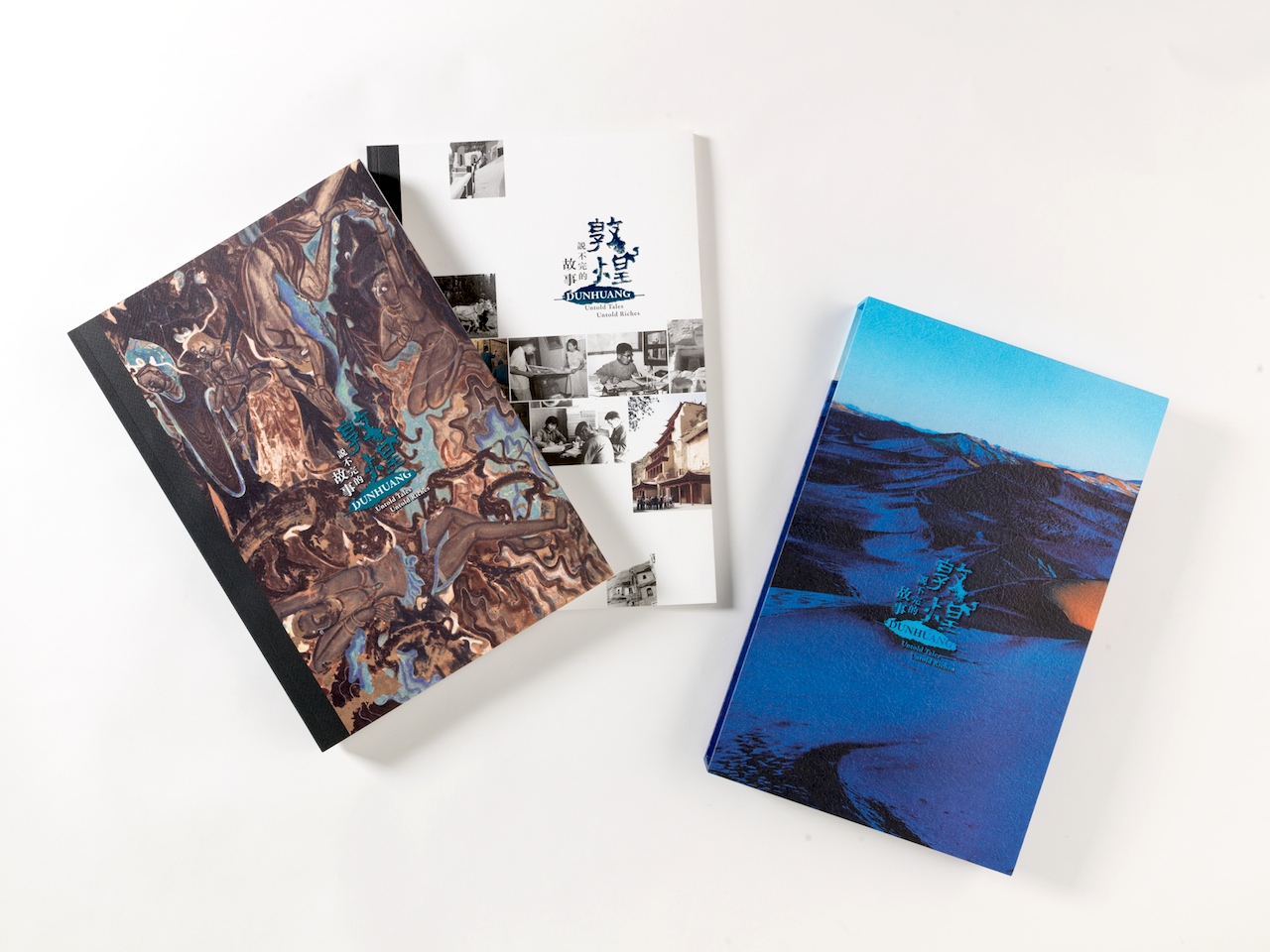 香港文化博物館 最新出版 11.2014
敦煌 - 說不完的故事 展覽圖錄
Extent – Book One 400 pp, Book Two 112 pp, with book case
Size – 430x300x42 mm, Full-colour illustrated
Retail Price – HK$470
此巨型圖錄是為配合「敦煌 - 說不完的故事」展覽而出版,共分兩冊,第一冊輯錄了展覽展品;第二冊則闡述二十世紀後敦煌石窟的發展,包括藏經洞的發現、管理機構的成立,以及敦煌石窟如何從無人管理的局面,發展成現今世人欣賞及研究中古時期文化藝術的殿堂。圖錄亦收錄由敦煌研究院樊錦詩院長,以及三位香港專家撰寫的專題文章,讓讀者從不同角度瞭解敦煌文化。
New Release by HK Heritage Museum Nov 2014
Dunhuang — Untold Tales, Untold Riches Exhibition Catalogue Bilingual
This jumbo-sized catalogue has been published to complement the exhibition "Dunhuang — Untold Tales, Untold Riches". It comes in two volumes. Volume I contains details of the exhibits while Volume II recounts the development of Dunhuang Caves from the 20th century onward, including the discovery of the Library Cave, the founding of the management bodies as well as how Dunhuang Caves had survived the state of negligence to emerge as a world sanctuary for the appreciation and study of medieval art and culture. The catalogue also contains monographs written by Fan Jinshi, Director of Dunhuang Academy, and three other specialists from Hong Kong, allowing readers to understand Dunhuang culture from different perspectives.
向日葵文化集團有限公司 最新出版 12. 2014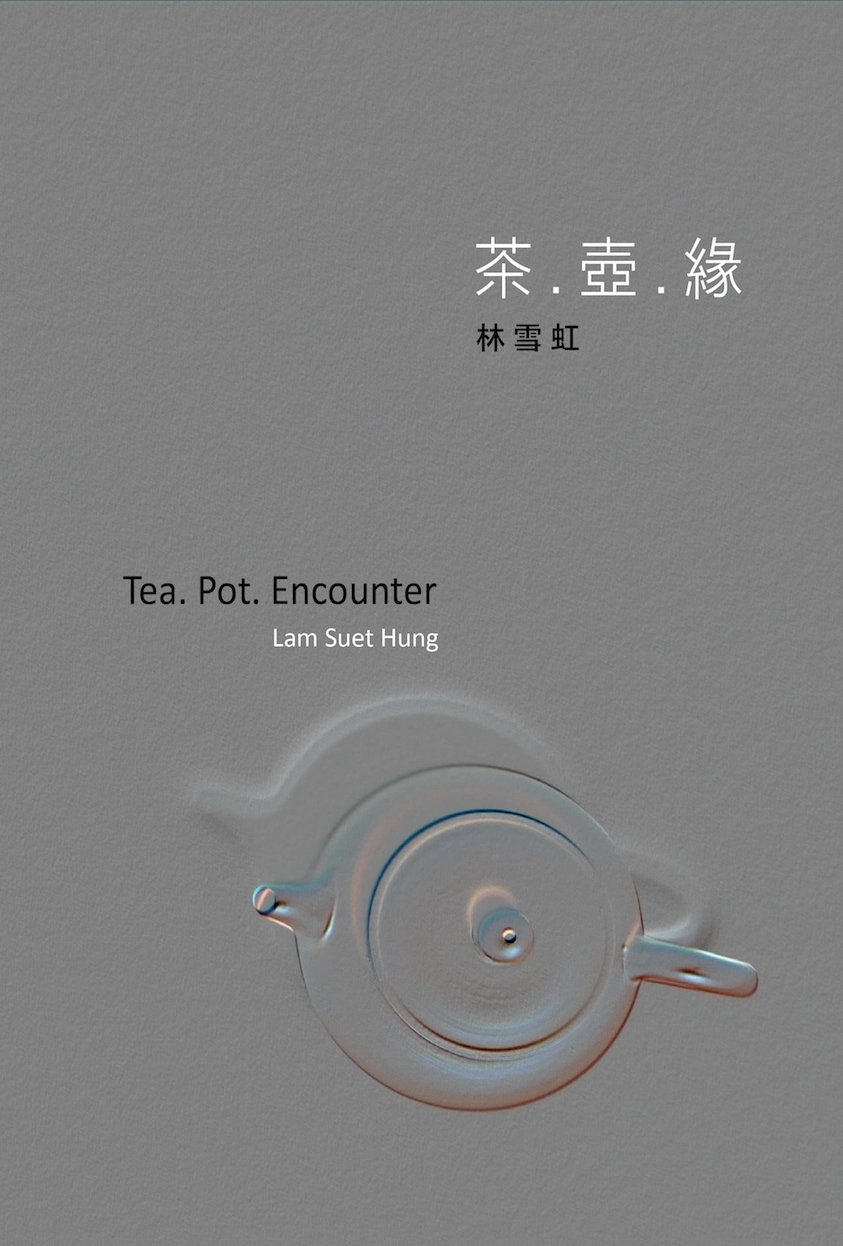 茶.壺.緣 林雪虹著
(中英文版)
ISBN – 978-988-1672-025
Pages - 176 pp
Size – 162 x 235 mm
Retail Price – HK$100
《茶.壺.緣》是林雪虹博士過去五年在茶具文物館工作的結晶,亦是本地僅有的雙語茶文化著作,內容涵蓋有趣的茶故事、茶具的欣賞、香港的茶文化及內地茶旅遊等。在急促發展的物質社會中,希望讀者能藉著觀賞茶具及其所承載的文化之餘,能暫時把煩惱放下,讓茶香洗滌心靈,重新尋回生活中的簡單情趣。
New Release by Sole Culture Group Limited Dec 2014

Tea. Pot. Encounter by Lam Suet Hung
(Bilingual)
This book is a collection of bilingual writings after five years of work in the Museum of Tea Ware, first of its kind in Hong Kong. The content includes interesting tea stories, tea ware appreciation, local tea culture and tea tourism in Mainland China. It is hoped that in today's fast-paced material world, readers can forget their worries for a moment and take time to appreciate tea ware and its heritage, refresh their minds with the aroma of tea and rediscover this simple pleasure of life.
---
延伸閲讀 Extended Reading
The Treasures of Bruce Lee
The Official Story of the Legendary Martial Artist

By Professor Paul Bowman
The Treasures of Bruce Lee tells this unique man's story - his aspirations, his family life, his passion for martial arts as never before, through painstaking research, never-before-seen memorabilia, and rare, unpublishedphotographs. It includes 5 posters and 15 removable facsimile items from the Bruce Lee Archives, including handwritten poems, membership cards, and Lee's illustrations and notes on all aspects of martial arts.
Price: HK$550
ISBN: 9781780971247
Format: 96 pages, Hardpack with Case
Publication Date: June 2013, UK